Feature
Previous feature - More on the Project Assassin - Next feature
Invisible Men of Project Management
Capacity Building is a hot topic in the public sector at the moment. The government's modernisation agenda has highlighted the key role of programme and project management (PPM) and the Office of Government Commerce (OGC) has taken up the challenge of improving PPM across government. The Office of the Deputy Prime Minister is also funding a programme of capacity building for local authorities in which PPM is a significant strand.
Within the private sector 'doing more with less' is similarly in vogue and improvements to programme and project management are acknowledged as playing a pivotal role.
There are two key areas on which activities are focused:
The adoption of best practice process
The development of individual practitioners
The first of these is addressed by the provision of frameworks, methods and tools, and is well served by professional bodies, vendors and the OGC. The second has concentrated on training, with the provision of appropriate career pathways more recently receiving attention.
Although rather out of the limelight at the moment, mentoring and coaching can play key roles in the development of project managers.
Can mentoring and coaching be cost-effective?
But the costs of mentoring or coaching are surely prohibitive for most companies. Isn't training a much more cost-effective option? At first sight, the use of a trainer with groups is much more cost-effective than using a mentor or coach with individuals, but first impressions are often deceptive.
Training is well suited to equipping Programme and Project Managers with the basics of their profession and the plethora of courses now offered can surely meet any organisation's specific requirements. Trainees can rapidly acquire sufficient knowledge of their profession to achieve accreditation and gain more advanced 'hard skills'. But theoretical knowledge does not, in itself, produce a good Programme or Project Manager; experience is also required and training can offer little here. However low the cost, if training does not produce the desired outcomes it is an expensive option.

Indeed, when staff costs are taken into account (see Table 1), mentoring and coaching are not necessarily more expensive than training even where, as in this example, mentors are more expensive than trainers. The effectiveness of one to one discussion means less time is required from the trainee.
If the cost of facilities is included in the calculation, this further tips the economic balance. Obviously situations vary but it is wrong to assume that mentoring or coaching are necessarily more costly. Used wisely they give significantly greater value.
Are mentoring and coaching the same?
Dictionaries tend to deny the existence of 'mentoring' and suggest 'coaching' is to do with travelling by coach. In practice, the terms mentoring and coaching are often used interchangeably but, where the terms are differentiated, mentoring becomes the province of the expert and coaching that of the generalist.
Both mentoring and coaching develop the individual rather than solve specific problems, but the latter is often obtained as a bonus. Both are intensely practical: the bulk of any session deals with how particular situations in specified pieces of work can be handled. Both are better suited to developing 'softer', people skills rather than 'harder', process oriented skills, but whereas coaching covers a broader range of experience, mentoring delves deeper into specialist areas. For example, coaching may be used for developing general communication skills; mentoring would be more useful in addressing problems of project sponsorship.
Techniques for mentoring and coaching are surprisingly similar. Both use a lot of open questions and provide 'sounding boards' without interfering or reducing an individual's accountability for work.
Coaches do not have expertise in a specific discipline. They ask questions that prompt the individual to describe problems, think through options, formulate solutions, and create action plans. Most of the thinking is done outside the coaching session which might lead cynics to view the actual discussion as superfluous. It is, however, the catalyst for the process and the monitoring activity ensuring that desired outcomes are obtained.
Mentors do have expertise in the appropriate discipline but the mere provision of answers is unlikely to have any beneficial effect on the individual and a dependency on the mentor's wisdom must be avoided. A question based approach teases out what the individual already knows, builds their confidence in their own ability, and validates the use of their knowledge and skills in the situation being considered.
What are the advantages of mentoring and coaching?
Many of the advantages of mentoring or coaching have already been hinted at. They fall under three main headings:
Highly focussed development
Persisting improvement
Rapid payback
Highly focussed development
The individual nature of the interaction allows a focus not possible in a group situation. Specific developmental needs are addressed and little time is wasted.
As real-life situations are discussed, theoretical approaches are not used inappropriately. Results are available quickly and adjustments are made before too much harm is done.
The value of real problems being solved should not be overlooked. Solutions are applied immediately whereas those from training courses must await their application. The unfortunate effects from the over-keen course trainee applying new techniques inappropriately are also avoided.
Persisting improvement
A common complaint about training is how little is retained by the trainees. The key reasons underlying this problem do not apply to mentoring and coaching and higher retention rates result.
For effective transfer of expertise, the recipient must engage with the topic and see how it relates to their situation. Those being mentored or coached discuss aspects of their own situations. Solutions developed during discussion (rather than taught) are tried out immediately. The individual retains accountability and the feedback loop for learning is very short and effective.
Rapid payback
Results are obtained very quickly, enabling the effectiveness of mentoring or coaching to be judged. Investment can therefore be 'drip fed' as outcomes are monitored.
Who should provide mentoring and coaching?
When deciding how to source mentoring or coaching several factors (see Table 2) should be considered.
Line manager
&nbsp
...knows detailed context and issues
...but thinking may be constrained
...can reinforce through objectives
...but this may reduce candour
...can identify candidates readily
...but those most in need may be deterred
...is able to free up candidates' time
...but may have other priorities
...knows individuals being discussed
...but may have preconceptions
...is 'on the spot'
...but may be called away
Internal practitioner
&nbsp
...knows organisational context
...but will be culturally conditioned
...will have deeper understanding where impinging on own area
...but will then have own agenda too
...may be able to influence outcomes
...but will then have own agenda too
...knows individuals being discussed
...but may have preconceptions
...is 'on the spot'
...but may be called away
External expert
&nbsp
...has relatively unconstrained thinking
...but needs more explanations
...is not a threat
...but cannot reinforce
...treats all alike initially
...but some need special treatment
...has no separate agenda
...but has no influence on outcomes
...has no preconceptions about people
...but may suggest inappropriate solutions
...is resource dedicated to this purpose
...but may not be available
Table 2
Some combination of line management, internal practitioners and external experts is often optimal.
But why 'invisible'?
Mentoring and coaching, however they are sourced, can play a very valuable role in the development of Project Managers, but leaving accountability with the individual is essential to their success. Hence the successful mentor or coach remains largely invisible whilst the Project Manager takes credit for any improvements. Perhaps that is why it is out of fashion at the moment!
The value of mentoring - an example
The Project Manager of a sizeable change initiative was frustrated by his remit continually being changed by his Sponsor. The Sponsor was similarly frustrated by the unresponsiveness of the Project Manager. Mentoring was sought to improve his performance.
In a two-hour session, the mentor asked a structured series of questions and gained a comprehensive understanding of the project's problems. During this process, the Project Manager realised that they stemmed from two different descriptions of scope that had never been reconciled. In a second session, the Project Manager assembled an action plan for clarifying the scope of his work and for restoring his relationship with the Sponsor. The confidence of the Project Manager, dented by recent events, was rebuilt, valuable lessons were learned, and the Sponsor's trust was regained. The project was also helped back on track.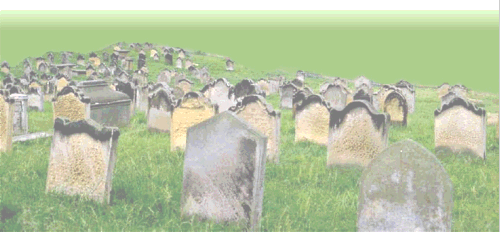 ---
Mentoring and coaching have very unfortunate effects on project health. Where a good relationship is developed between Project Manager and mentor, project mortality is significantly lowered. The most effective strategy is therefore to ensure that such a relationship never develops.
Tactics with a good track record of success include:
ensuring that meetings are regularly postponed, arranged on the wrong site, or brought forward (to reduce preparation time)
choosing a mentor or coach whom the individual thinks will be their next boss or, even better, is on the selection panel for a downsizing exercise
demanding detailed written feedback following each session from both individual and mentor, and circulating the amusing bits to a few friends